Door handles, architectural, anti-ligature, antibacterial, designer
Dortrend design and manufacture high quality products and have designs for every area of offices, hospitals, institutions, educational establishments, including those where vulnerable adults are cared for.

Lever handles, pull handles, knobs, turns and escutcheons, stops, locks, hinges and window fittings. Handles with Care

Call us FREE on 0800 840 9585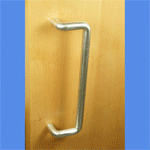 Product videos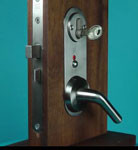 CLICK BELOW TO SEE VIDEOS


360deg views of some of our products which make it easier to see all the features.


read more »
See our anti-ligature brochure online
Over 30 new products added! Where vulnerable people are at risk of suicide, extra care must be taken in facility design to eliminate ligature points. Handles and hooks are easily made safe by installation of anti-ligature fittings. Dortrend's extensive range of anti-ligature door furniture is now included in our new brochure. The products are designed to be non-institutional and made with care in England.
read more »
TouchClean - antibacterial coating
TouchClean is a new nano technology antibacterial coating from Dortrend. It can be applied to all products in the Dortrend range.

Antibacterial action is photocatalytic and the coating lasts for years, on duty 24/7 against bacteria, viruses and mould spores.
read more »
Products for every project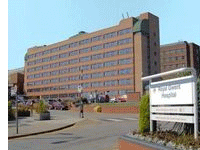 We offer products to suit all projects from residential, commercial to hospitals and mental health units. As a UK manufacturer we can manufacture specials to suit your requirements just contact sales@dortrend.co.uk for any more information.
read more »